Dubai, the glittering jewel of the United Arab Emirates, is a city that has something for everyone. As a global destination, it attracts millions of tourists each year. But what about the pet owners among us? Fear not, fellow pet-lovers, because Dubai has a wealth of pet-friendly hotels that welcome your furry friends with open arms! In this article, we'll explore the top pet-friendly hotels in Dubai, discussing their policies, amenities, and pricing. So pack your bags and get ready to embark on a memorable adventure with your four-legged companion!
Rove Hotels: A Home Away From Home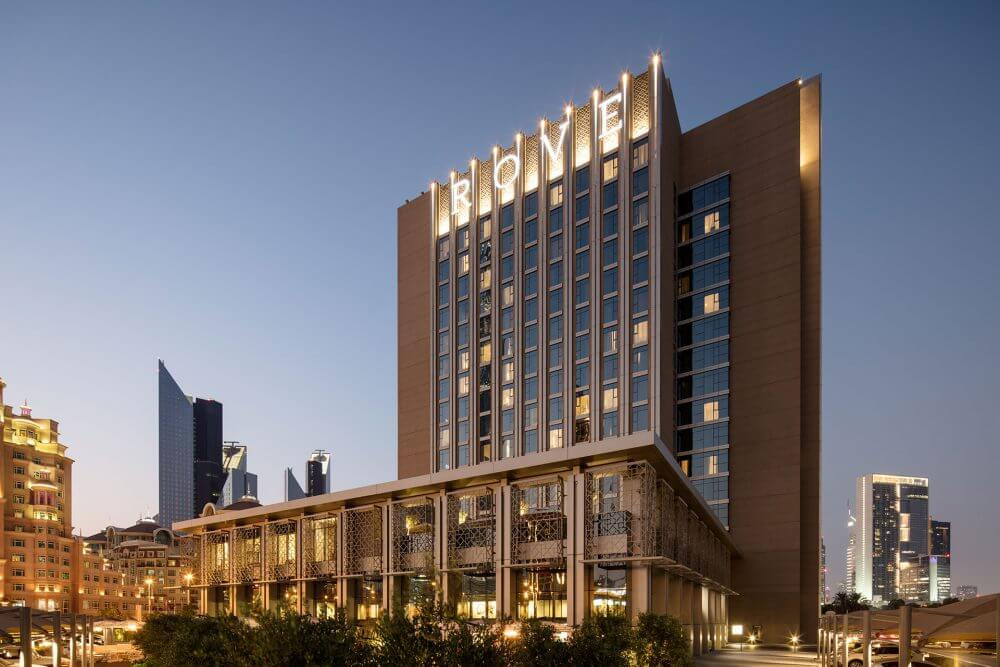 First on our list is Rove Hotels, a modern and stylish hotel chain with multiple locations across Dubai. Rove Hotels provide a comfortable, pet-friendly atmosphere that feels like a home away from home. Their well-thought-out pet policies ensure that you and your furry friend enjoy a stress-free stay.
To make your pet's travel experience as comfortable as possible, make sure to measure them for the perfect crate and follow tips for reducing pet anxiety during air travel.
Vida Hotels and Resorts: A Posh Pet Paradise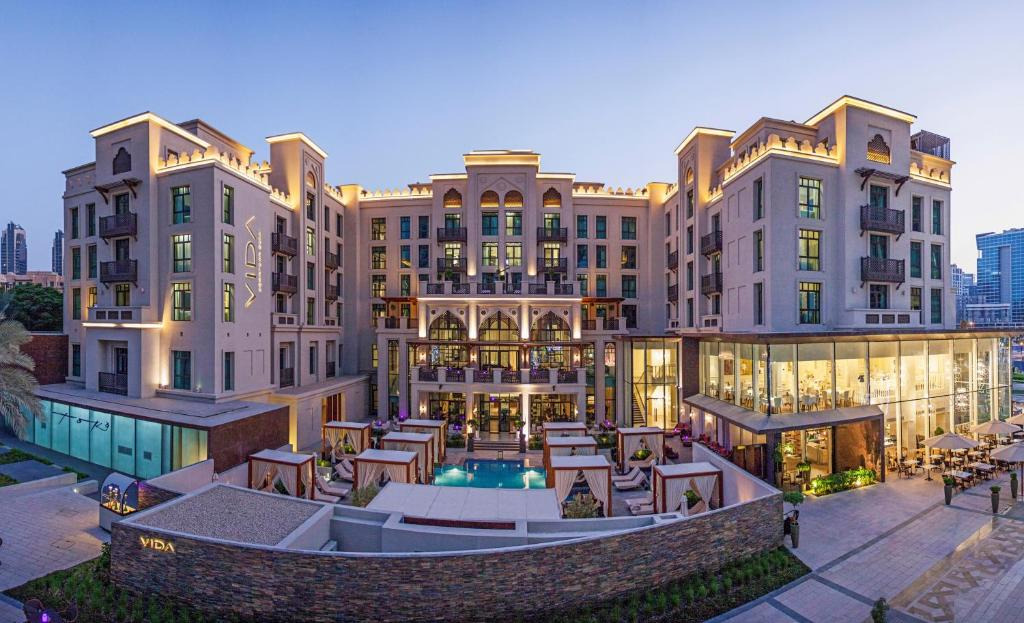 Vida Hotels and Resorts is a luxurious option for those seeking a posh pet paradise. This sophisticated hotel chain not only allows pets but also offers an extensive list of pet amenities. Pet owners can enjoy rooms with pet beds, food and water bowls, and even special pet menus! Vida Hotels and Resorts also provide pet-sitting and dog-walking services upon request.
Before you embark on your Dubai adventure, make sure your pet's crate meets airline pet cargo crate requirements and learn about the importance of microchipping for international pet travel.
La Ville Hotel & Suites CITY WALK: A Chic Urban Retreat
La Ville Hotel & Suites CITY WALK is an elegant boutique hotel that offers a chic urban retreat for you and your pet. With its contemporary design and outstanding facilities, this hotel is perfect for pet owners who crave an upscale experience. Pets are welcome at La Ville Hotel & Suites CITY WALK, with certain restrictions and fees applying.
Before you arrive in the UAE, familiarize yourself with the pet import regulations and check out some tips for traveling with a snub-nosed dog.
The H Dubai: A Luxury Oasis
If you're seeking an indulgent experience in Dubai, The H Dubai is a luxurious oasis that caters to the needs of pet owners. With spacious rooms, high-quality pet amenities, and a dedicated pet-walking area, this five-star hotel goes above and beyond to ensure that both you and your pet enjoy a memorable stay. Although The H Dubai has specific pet policies, the hotel staff is more than happy to help you with any special requests.
To make your pet's relocation to the UAE a breeze, check out our guide on relocating your pet to the UAE stress-free and learn about the importance of vaccinations for your pet's travel.
Four Seasons Resort Dubai at Jumeirah Beach: A Slice of Paradise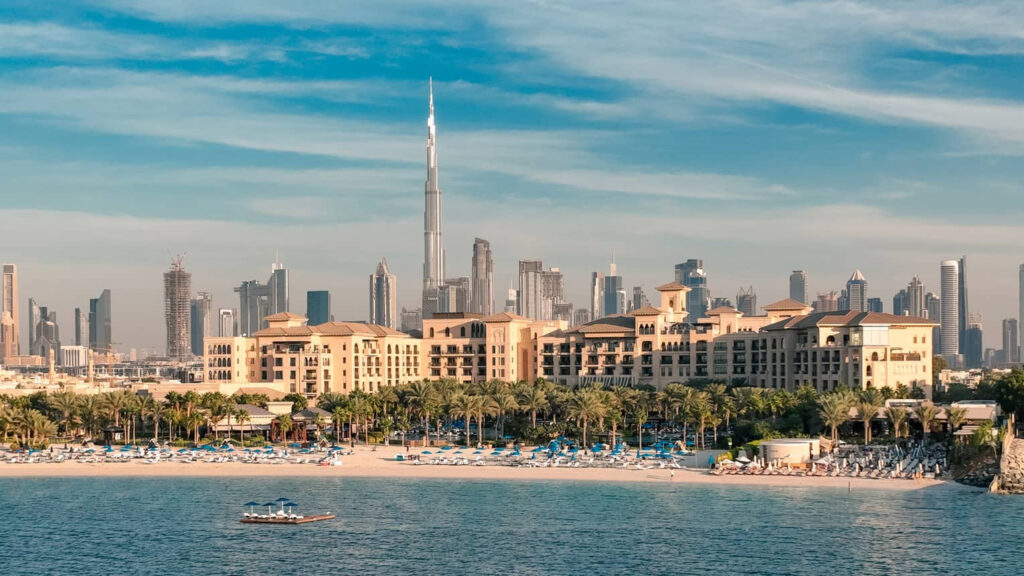 Pet owners seeking a beachfront haven should look no further than the Four Seasons Resort Dubai at Jumeirah Beach. This luxurious resort offers a pet-friendly environment, where your furry friend can enjoy the sun, sand, and surf alongside you. The Four Seasons Resort provides pet beds, bowls, and even personalized pet tags! Additionally, they offer dog-walking services and a designated pet play area.
Before embarking on your journey, compare the top 10 pet-friendly airlines and discover the essential pet travel accessories for a smooth trip.
InterContinental Dubai Marina: A Sophisticated Stay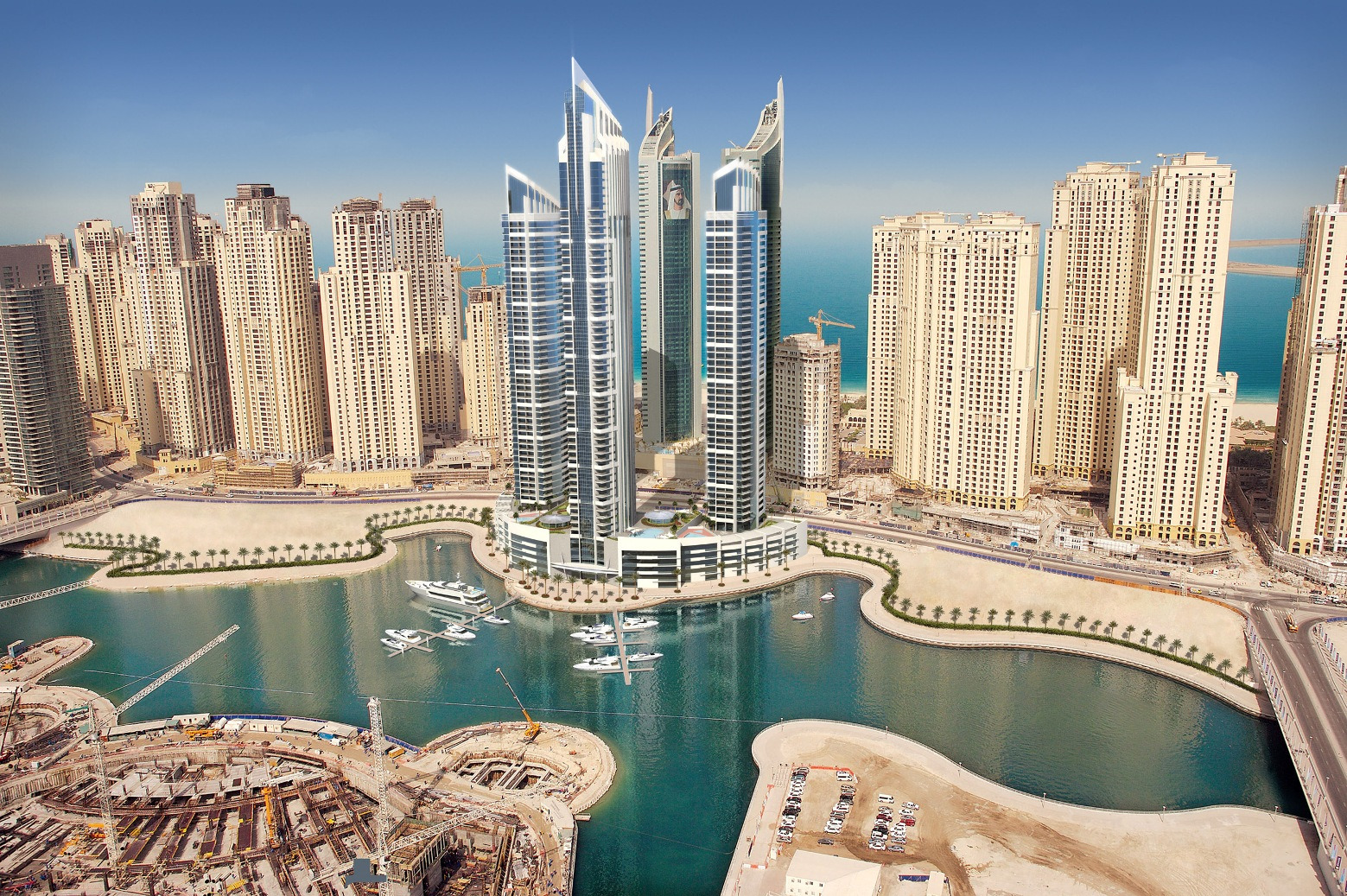 The InterContinental Dubai Marina is another excellent option for pet owners who value luxury and sophistication. This hotel, situated in the heart of Dubai Marina, allows pets and offers a range of amenities to make their stay enjoyable. With pet beds, bowls, and toys, the InterContinental Dubai Marina goes the extra mile to ensure your pet's comfort.
Don't forget to read our guide on navigating airport security with your pet for a seamless experience.
W Dubai – The Palm: A Vibrant Getaway
For those seeking a vibrant, lively atmosphere, W Dubai – The Palm is the perfect pet-friendly destination. Located on the iconic Palm Jumeirah, this hotel boasts stylish interiors and world-class amenities. W Dubai – The Palm welcomes pets with open arms, providing pet beds, bowls, and even pet treats. The hotel also offers a designated dog-walking area and pet-sitting services upon request.
---
These pet-friendly hotels in Dubai ensure that you and your furry friend can enjoy a memorable, stress-free vacation together. With their welcoming policies, exceptional amenities, and competitive pricing, these hotels cater to pet owners who refuse to compromise on quality and comfort. So go ahead, book your stay, and embark on the adventure of a lifetime with your beloved pet by your side!